Speaker Gallery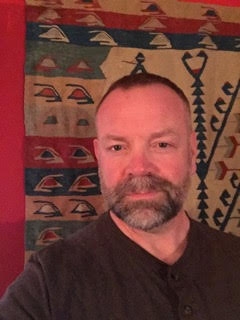 Joseph Winn MSW, LICSW, CST-S
Joe Winn is a licensed independent clinical social worker, certified sex therapist, and certified supervisor of sex therapy. He has been practicing since 1995 and self employed in private practice since November of 2003. In addition to his generalist practice, Joe's areas of specialty include LGBTQQIAA client populations, gay male couples, and issues related to substance dependency and recovery. Joe has taught and lectured on clinical topics including family therapy, the delivery of health care services to sexual and gender minorities, sexological perspectives on the assessment and treatment of sexual compulsivity, clinical interventions with intersex, transgender, and gender non-conforming clients and their families, differentiating BDSM/Kink from interpersonal violence in intimate partner relationships, and LGBT elders and sexuality. Joe has also co-lead numerous Sexual Attitude Reassessment seminars through The Center for Sexual Pleasure and Health. Particular areas of interest include gender role strain and the construction of human sexuality, intersectionality and its impact on worldview and sexual functioning and pleasure, collaborative supervision, and integrating a sexological worldview into generalist practitioner assessment, intervention, and clinical practice.
Paula M. Leech, LMFT, CST
AASECT Certified Supervisor of Sex Therapy
Paula Leech, LMFT, CST received her Bachelor's Degree in Family and Human Development at Arizona State University and then went on to receive her Master's Degree in Family Therapy at the University of Massachusetts at Boston. Post family therapy licensure, she became AASECT certified as a Sex Therapist and has worked with individuals, couples, and families in private practice in Quincy, Massachusetts for the past six years. Prior to focusing her efforts on SSSHC, Paula volunteered with several organizations including: AIDS Action Committee, Boston; AIDS Project Arizona; and The Men's Action Life Empowerment (MALE) Center. She has worked with at-risk youth in a group home environment, empowering and educating teens around issues of sexuality and sexual development. Paula is passionate about bringing couples and individuals toward a greater sense of intimacy and a thriving sexual life. She presents at Universities and is an educator and sex therapy supervisor as part of SSSHC's Sex Therapy Certification program.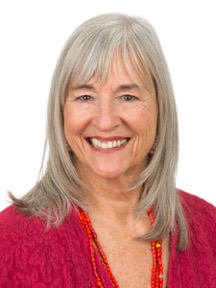 Gina Ogden, PhD, LMFT
Gina Ogden is an award-winning sex therapist, family therapist, researcher, teacher, and author. She is founder of the Relational Sexuality Network, an international collaboration of practitioners whose mission is to expand the practice of therapy and sex therapy beyond limiting notions of function and dysfunction to include a wide range of diversity and experience. She conducts retreats and trainings internationally, lectures widely, leads online courses attended by professionals all over the world, and has appeared in the media from talk radio to the Oprah Winfrey Show. She supervises and trains sex therapists, physicians, nurses, social workers, family therapists, and other health providers in the Four-Dimensional Wheel approach, to broaden their understanding of sexual experience. She conducted the only nationwide survey on integrating sexuality and spirituality.
She is the author of ten books so far. Her most recent books for a general readership (all published by Trumpeter) are: The Return of Desire (2008) and The Heart & Soul of Sex (2006). The 3rd edition of Women Who Love Sex, was published in 2007. Her books for a professional readership (all published by Routledge) are: Expanding the Practice of Sex Therapy: An Integrative Model for Exploring Desire and Intimacy, (2012) and Extraordinary Sex Therapy: Creative Approaches for Clinician (2015)—an edited collection of innovative and creative approaches from colleagues in the US and the UK. Her 4-D Wheel workbook for clinicians is : Exploring Desire & Intimacy: Innovative Approaches, Practical Applications--due in September, 2016.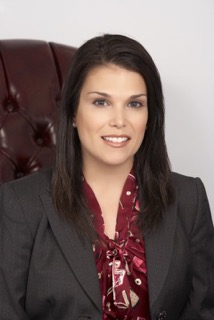 Renee Sorrentino, M.D., Medical Director, Institute for Sexual Wellness
Dr. Sorrentino is the medical director at the Institute for Sexual Wellness and Clinical Instructor at Harvard Medical School. Dr. Sorrentino is a Board Certified Forensic Psychiatrist with expertise in the evaluation and treatment of individuals with paraphilias. Dr. Sorrentino received her medical degree from Boston University School of Medicine and completed a residency in adult psychiatry at Massachusetts General Hospital and McLean Hospital. Following her residency, Dr. Sorrentino completed a forensic psychiatry fellowship with Phillip Resnick, M.D. at Case Western Reserve University and a clerkship with John Bradford, M.D, an internationally recognized expert in the treatment of sexually dangerous individuals. Dr. Sorrentino's practice is devoted to the treatment and evaluation of paraphilias and sexual offenders as well as the hormonal treatment of paraphilias.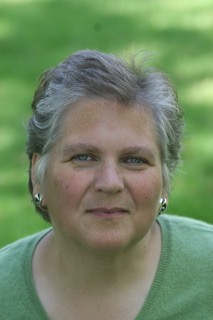 Evelyn Resh, MSN, MPH, CNM
Evelyn Resh is a practicing nurse-midwife, certified sexuality counselor, and author. She has been in clinical practice for over 20 years and currently sees OB/GYN patients in an MD/CNM practice in western, MA. In addition, she is Director of Sexual Health Services and Programing for Canyon Ranch, Lenox, MA.
Evelyn has been speaking on the topics of sensuality, sexuality, and women's health for over fifteen years for both lay and professional audiences. Her two books: Women, Sex, Power, and Pleasure; Getting the Life (and Sex) You Want and The Secret Lives of Teen Girls: What Your Mother Wouldn't Talk About but Your Daughter Needs to Know (Hay House Publishers, 2013, 2009) approach sexuality from an integrative health and whole-life/whole-health perspective. Additionally, she has written for the American Sexual Health Association website and has also contributed articles to Oprah.com, eHarmony.com, Huffington Post.com, GURL.com, and Seventeen.com. She also maintains an audience of readers through her monthly commentaries on women's health and sexuality.
Her website is: www.EvelynResh.com
Jessica Price, LCSW
Jessica Price, LCSW has been working with families in multiple capacities since 1995. She currently holds licenses in two states, Florida and Massachusetts, as a clinical social worker. Specializing in building better relationships through better understanding she works with families to enrich their perspective on themselves and others. As a therapist who sees clients of all ages, Jessica holds extensive experience pertaining to the stages of development throughout the life cycle. Her primary practice is in Brandon Florida and she continues to collaborate with South Shore Family Health Collaborative (SSFHC) in Quincy Massachusetts. Her role with SSFHC is to assist in training and supervision.
In 2012, She and Stephen Duclos LMFT, CRC, CST an esteemed colleague and professor at University of Massachusetts at Boston, won the Patricia Schiller Prize for their work on Fathers, Adolescent Daughters, and Sexuality. They are currently working on presentations and articles on this topic. Jessica and Stephen collaborate on therapeuticprojects such as the effects of divorce on young children throughout different developmental stages. She is vitally interested in father involvement, the importance of fantasy play throughout our life cycle, unique learning styles and reducing the impact of limitations through better understanding and accessing strengths. Jessica is also interested in expansion of therapeutic services through online communication, parent consultation, and coaching.
Megara Bell
Megara Bell is the founder and director of Partners in Sex Education with 18 years of experience teaching comprehensive sex education. She has taught in a variety of educational settings including public and private middle schools and high schools, colleges, parent groups, therapeutic schools and medical schools. Megara conducts professional development workshops on Teaching Pregnancy to At-Risk Boys, Teaching STD Prevention to Teens, Understanding Sexual Urban Legends, Teaching with Games, Sex Ed for Autism Spectrum, and Understanding Consent and presented the closing keynote at the National Sex Ed Conference 2014 with her husband Brian (Sex Mythbusters featured in the 1/5/15 New Yorker) Megara and Brian will keynote the RI Youth Sex Ed Conference in May.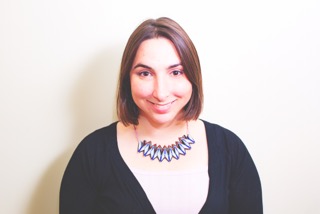 Samantha Manewitz, LICSW CST
Samantha Manewitz, LICSW CST, is an educator and AASECT Certified Sex Therapist. She has given presentations to mental health professionals, sex educators, and alt-sex communities on healthy communication, abuse prevention, and mental health in BDSM. She has been a speaker at CatalystCon West, AASECT's annual conference, the CARAS conference in Chicago, and the Woodhull Sexual Freedom Summit. Among her specialties are trauma (complex PTSD), sex therapy, Couples therapy (level 2 Gottman trained), and gender affirming care for trans/non binary clients. Samantha is also on the faculty of the Institute for Sexuality Education and Enlightenment, where she has presented on sexual coercion, systems in sex therapy, and psychotherapy with Kinky clients, among other topics.
Elijah C. Nealy, PhD, M.Div., LCSW
For the past 25 years, Elijah C. Nealy, PhD, M.Div., LCSW has worked extensively with LGBTQ adolescents and adults in both pastoral and social service capacities. Currently assistant professor of social work at the University of Saint Joseph, CT, Dr. Nealy provides consultation and trainings in health and mental healthcare on best practice with transgender and gender-variant children, youth, and adults. For the past 8 years, his clinical practice has focused on transgender and gender diverse youth and their families. Ordained with Metropolitan Community Church, Dr. Nealy also preaches and provides workshops for faith communities and other organizations. An out trans man and author of Transgender Children and Youth: Cultivating Pride and Joy with Families in Transition [Norton 2017], he lives in Connecticut with his partner and is the proud father of three amazing young people.
Jeremiah Gibson, LMFT, CST
Jeremiah Gibson, LMFT, CST, specializes in the intersection of spirituality/religiosity and couples relationships and intimacy. Jeremiah sees couples and families at the South Shore Sexual Health Center in Quincy. He is also the President of the New England Society for Systemic Therapy (NESST). Jeremiah is an upcoming presenter at the Harvard Couples Conference in November. He is also a member of the Incarnational Institute for Sex and Faith in Philadelphia.
Stephen Duclos, LMFT, LMHC, CRC, CST
Stephen Duclos has been working as a family therapist, mental health counselor, and rehabilitation counselor since 1972. He currently holds licenses and national certifications in family therapy, mental health counseling, rehabilitation counseling (CRC), and sex therapy (CST). Long a supervisor of other therapists in these fields, Mr. Duclos is on the faculty of the University of Massachusetts at Boston. In 2012, he and Jessica Price, LICSW, also part of the South Shore Family Health Collaborative, won the Patricia Schiller Prize for their work on Fathers, Adolescent Daughters, and Sexuality. He is vitally interested in father involvement, the unique human development of men, sexuality and relationships, the effectiveness of co-therapy in psychotherapy, the relational development of couples in long-term relationships, and training therapists.
Stephen has long been involved in civil rights. From registering voters in Boston and Georgia in the 1960's, to helping to establish the second independent living center in the United States for persons with disabilities in the 1970's, to helping establish bi-racial councils in Boston Public Schools during desegregation, to supporting equal rights for the LGBTQ community, civil rights has been part of his community work. The South Shore Sexual Health Center was created to provide therapeutic services to an underserved population, namely those citizens struggling with aspects of their sexuality.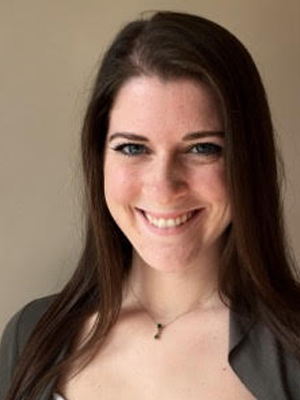 Stephanie Wallace, LMFT
Stephanie Wallace is a marriage and family therapist who received her B.A. in Psychology from The College of New Jersey and then went on to earn her M.S. in Family Therapy from The University of Massachusetts Boston. Upon completing her education, she began working with South Shore Family Health Collaborative, sister organization to South Shore Sexual Health Center, seeing individuals, couples, and families of all ages and backgrounds. Placing a high value on the importance and role of sexuality in her understanding of her clients' experiences, she began her training to become an AASECT Certified Sex Therapist. To date, she has completed 90 credit hours of course work in Sex Therapy, as well as additional trainings and supervised clinical experiences, and is nearing completion of her certification process. Stephanie is also a board member of the Massachusetts Association for Marriage and Family Therapy. In her free time, she enjoys reading, spending time outdoors, and participating in community theater around the South Shore.
Barry Meltzer, MEd
After a successful career in business, and volunteer work in serving the community, Barry decided to pursue helping others full time. He changed careers and completed his Master's Degree in Mental Health Counseling from Bridgewater State University. Years of seminar attendance from Harvard to Brown, from Woodhull to The Center for Sexual Pleasure and Health help inform his practice with an emphasis on sexuality, especially among the 40+yo population. Barry is currently accumulating his clinical hours for LMHC licensure while also working as an educator. He is the founder and contact for the local Sex Geekdom Hub (http://www.sexgeekdom.com ).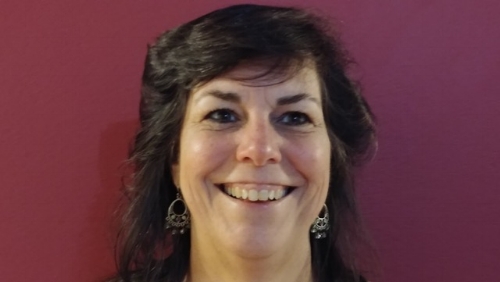 Mary Ellen Meltzer PMHCNS-BC,CST
Mary Ellen Meltzer PMHCNS-BC,CST is a clinical nurse specialist and AASECT certified sex therapist. She is in private practice in Norwood, MA where she provides psychopharmacology and psychotherapy. Mary-Ellen is also a clinical instructor for the College of Nursing and Health Sciences at the University of Massachusetts, Boston. She is published in Issues in Mental Health Nursing :The use of acceptance to promote positive change by decreasing shame and guilt. Mary Ellen is also a recent recipient of the Excellence in Nursing Practice Award from the Massachusetts American Nursing Association.